Precision Linear Control Panel
Recognized by the American Society of Agricultural and Biological Engineers (ASABE) as one of the top 50 innovations of 2008
The Precision Linear Control Panel from T-L Irrigation Co. allows complete control of an operator's linear irrigation system. Application rate can be varied by machine location in the field with three different rates, each in the forward and reverse directions. Combined with a hydrostatically powered linear-move irrigation system, the Precision Linear Control Panel achieves maximum water uniformity for the end user. Speed sensors in the hydraulic motors at each end tower provide the panel with real-time travel information to keep the speed of the linear constant for the specified application rate. Standard or metric units are selectable in the set-up to allow for worldwide usage.
Top 50 Innovations of 2008
The panel will work with hose drag or ditch water supply linears up to 1 km (0.6 mile) wide guided by above-ground cable or buried wire. Other features include current status information, on-screen real-time diagnostic information and shutdown history.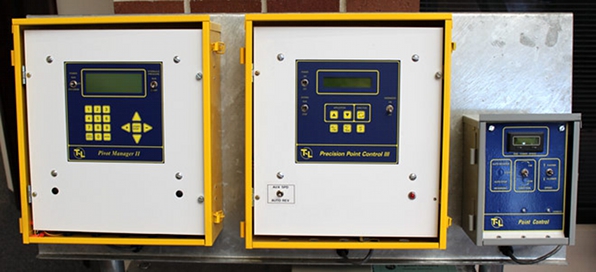 | | |
| --- | --- |
| | For the peace of mind and the service it gives me, I think my best dollar's right here with a T-L. |